Rapala Large Holds World Record Fishing Neon Lure Store Display Sign 25 Long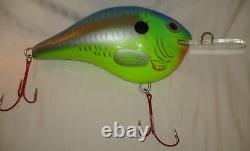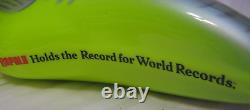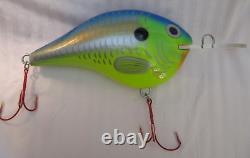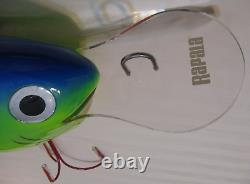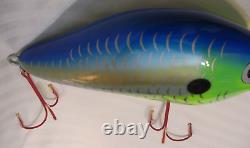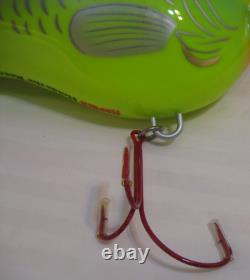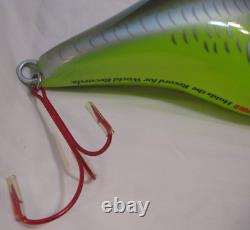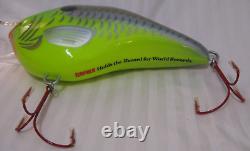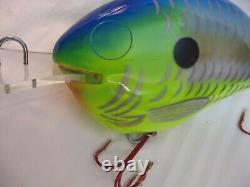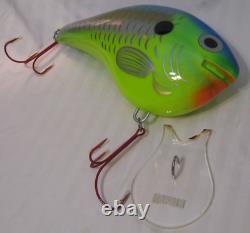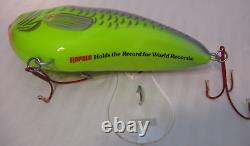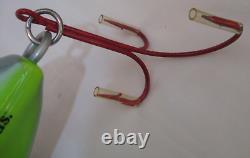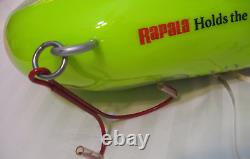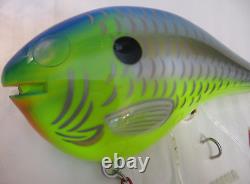 Rapala Large Fishing Neon Lure Store Display Sign Holds World Record underneath on underbelly of fish. Overall the sign is 25 Long. Missing eye sticker on backside of fish, see last picture.
The body of the fish is 19" long with a clear lucite disk w/white Rapala logo on front- the disk measures 6" long and 7/8 thick. Highest point is 10" at head/belly and tapers down to 8" near the hills and fins to 6" at the tail back and 2" at the tail tip. Circumference of the largest, front part of the fish is 22.
Nice substantial piece- very clean without scratches. There are 3 incorporated ring areas to hang vertically or horizontally- from the "tongue", tail or underside.
Colors are neon orange, blue, and yellow-green; detail colors are grays and black. Underside reads "RAPALA Holds the Record for World Records" TM. Easily slide back on (use a spot of silicone to reattach).

---